Go Green and Get Green!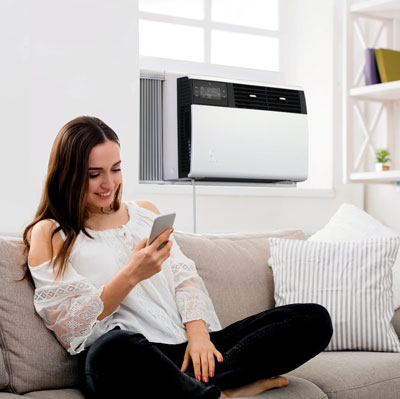 Trading in your used air conditioner is a smart move for both you and the environment. This type of recycling program allows you to dispose of your old, potentially energy-inefficient air conditioner, and replace it with a Friedrich® Energy Efficient model. This not only saves you money on your energy bills, but also reduces your carbon footprint by reducing the amount of energy that is required to cool your home.
We will accept your old A/C Unit in any condition. Simply bring in your old unit and enjoy an instant $30 rebate with a purchase of any Friedrich Air Conditioner through Klearview Appliance.
The benefits of trading in your old air conditioner go beyond just saving you money and reducing your carbon footprint. By participating in this program, you are also helping to reduce the amount of waste that is sent to landfills. When air conditioners reach the end of their life, they can contain hazardous materials such as refrigerants and other chemicals that can be harmful to the environment if not properly disposed of. By trading in your old air conditioner, you are ensuring that it is properly recycled and disposed of, helping to keep these harmful materials out of our landfills and waterways.
Klearview Appliance Air Conditioner Recycling Story
| | |
| --- | --- |
| Air conditioner units are brought whole to our shop for dismantling and recycling: | |
| | |
| --- | --- |
| | The sealed system is tapped and the refrigerant is filtered and transferred into cylinders for transport to a specialized recycling facility where it is tested for purity and prepared for reuse. |
The AC unit is then broken down into recyclable components:

Wire

Plastics

Scrap Metal

Compressors and Fan Motors

Broken down elsewhere and stripped
for copper and scrap metal